As a consumer-member of an electric cooperative, you have a say in how the cooperative is operated by voting for fellow members to serve on the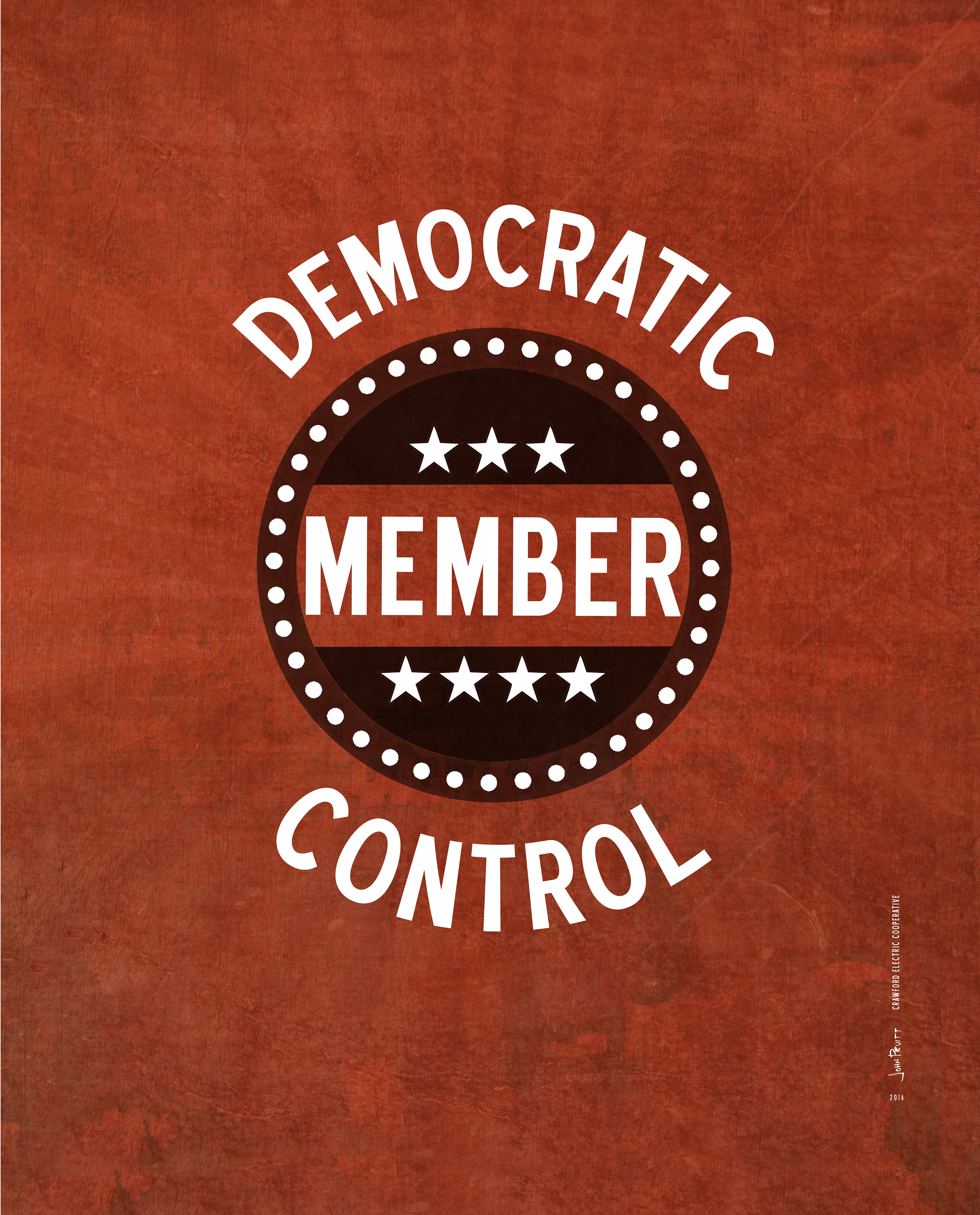 board of directors. If you're interested in having even more involvement, you can run for a seat on the board. The co-op has an open nominations process.
     To be placed on this year's ballot, members may begin filing nominating petitions at 8 a.m. on Wednesday, May 11. Candidates have until 5 p.m. on Wednesday, July 13, to submit their petitions. 
     As a locally owned, not-for profit electric cooperative, Crawford Electric is guided by a nine-person board made up of fellow members. The board guides the co-op by setting policy and making strategic decisions. 
     Each year, one board member from each of the three districts is up for election in conjunction with the annual meeting of members, which will be held on Sept. 14. The expiring terms in 2022 are currently held by Kenneth Crowder (District 1), Jim Biermann (District 2) and Gary Mullen (District 3).
     A candidate's principal place of residency determines the district position he or she may seek. See the map or contact the co-op if you need assistance in determining your district residency.
     Potential candidates should review bylaw Article IV "Directors" for a better understanding of the roles and responsibilities of the members of the board. Director qualifications are in  Article IV, Section 4.  You may request a paper copy of the Bylaws by contacting our office. 
     Board candidates are nominated by petitions signed by at least 15 fellow co-op members. Directors are elected "at large" by the entire voting membership. Members may vote for one candidate in each district. Voting will occur by mail-in or electronic (online) ballot starting in August or at our in-person annual meeting on Sept. 14.
     The board candidate information packet is available online or can be picked up in the office. The packet includes a director position description, candidacy overview, the nominating petition form, candidate profile form and several board policies. 
     If you have questions about the director election, contact Laura Hengstenberg, the co-op's manager of external and internal relations, at 800-677-2667 ext. 127.