When 12 men gathered in Steelville in April 1940, they formed a cooperative to bring electricity to the area. Little could they have imagined how their efforts to power their communities would enable unprecedented economic development that continues to empower tens of thousands of local residents today.
April 18, 2015, marked 75 years since the incorporation of Crawford Electric Cooperative, a not-for-profit, member-owned self-help organization. Originally, with financing and technical expertise from the New Deal-era Rural Electrification Administration, Crawford Electric energized a few farm families around Bourbon. Today, almost 20,000 metered accounts receive electricity from the co-op through nearly 3,000 miles of distribution power lines in Crawford, Franklin, Washington, Gasconade, and Dent counties.
The co-op's original incorporators were Robert L. Mook of Leasburg, George F. Koelling of Sullivan, Cletis Cottrell of Dillard, R.D. Cottrell of Cheryville, Julius G. Brown of Salem, F.C. Wallis and Albert Kreamalmyer both of Steelville, O.D. Downes and Ben Eldredge, both of Bourbon, and H.F. Mounts, W. Walter Lee and J.F. Krulik, all of Cuba. The first manager of Crawford Electric was W.L. Boucher, who was called the "project coordinator" and was hired in May 1940 at a salary of $125 per month. The first pole was set in the spring of 1941 on a farm owned by John and George Merkel located on Route C near Bourbon. The first 88 miles of Project A, the first construction project for the co-op, were energized on Sunday, Dec. 14, 1941.
Crawford Electric Linemen 1958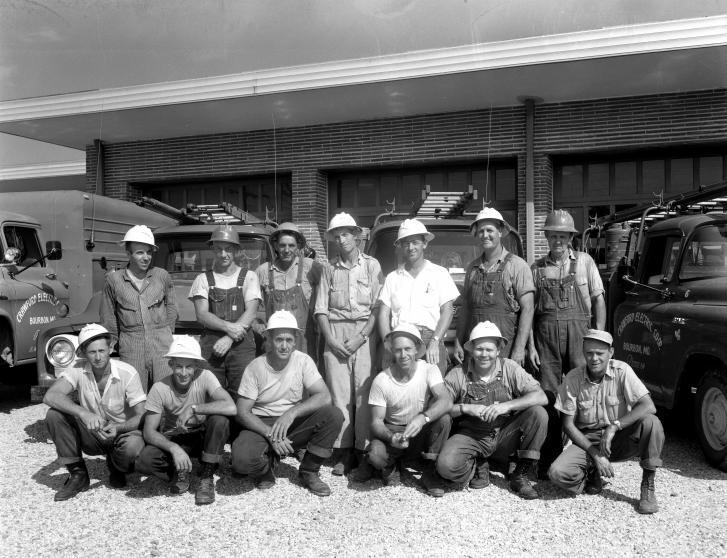 Office Employees 1963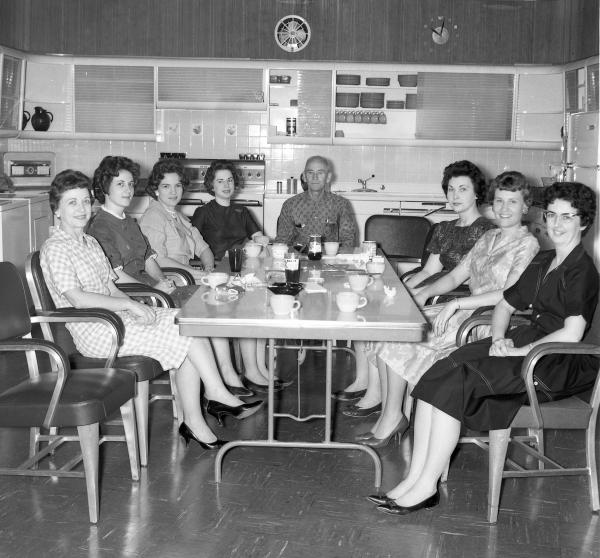 Annual Meeting 1978